"The Maya and Inca believed that the scent of petunias had the power to ward off underworld monsters and spirits. Their flower-buds were bunched together for magical drinks. According to New Age folklore, Petunias will only thrive where there is "positive energy" and will not grow in places where there is "negativity".[25]" Wikipedia
---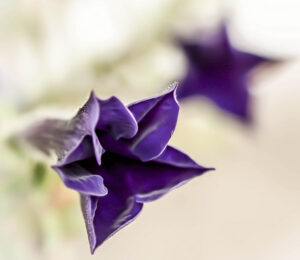 ---
Petunias ward off monsters.
Such ordinary flowers, petunias are starring in gardens, window boxes, planters, and hanging baskets everywhere. They arrive in the spring and last throughout the summer. Their fragrance takes me by surprise as I walk by, causing me to pause and inhale. This triggers memories of my mother, one of the first being when as a child, I "helped" her plant petunias along the side of the garage. Appreciating the beauty of flowers was one of her great gifts to me.
A garden is a safe enclosure. It is the image of the soul and innocence, happiness, salvation and purity. The ongoing beauty, year after year, outlives us. It is a place of abundance and fertility, of meditation and rejuvenation. As I learn about how to help it grow and give it daily attention, the garden grows me. And mysteriously protects and nurtures with powers unknown to the unschooled like me, who only know of its beauty, unaware of its healing.
---
"Beauty, no doubt, does not make revolutions. But a day will come when revolutions will have need of beauty." Albert Camus, The Rebel
---
Don't forget to water!
---
Resources:
symbolism.fandom.com/wiki/Garden
Alice Walker: Revolutionary Petunias and Other Poems
Please follow and like us: